Upholstery Cleaning Spokane

Upholstery Cleaning Spokane
Spokane Upholstery Cleaning, Spokane Couch Cleaning, Upholstery Truck Mount Cleaning
Upholstery furniture can have a rich appearance that can add a luxurious feel to your home's décor. However, upholstery when dirty, needs a special cleaning technique that requires you to call your carpet cleaning technician to help. We understand how our customers feel about their upholsteries and it is the reason why we feel it is important to do pre-inspection and pre-qualification with our customers to avoid potential miscommunication.
Our professional upholstery cleaning experts will bring back the original beauty of the following types of upholstered furniture:
Sofas
Loveseats
Recliners
Armchairs
Ottomans
And more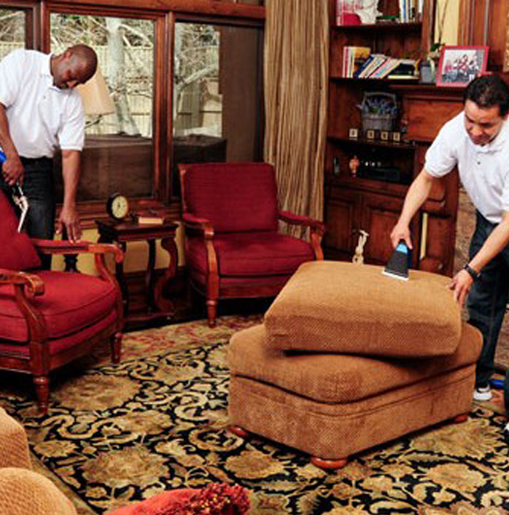 Don't hesitate, contact us for help and services.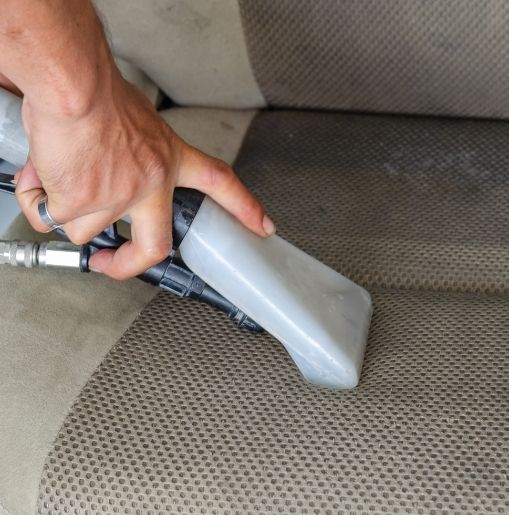 Hot water extraction cleaning has become the most popular method of cleaning upholstery. The process of injecting heated cleaning solution into the fabric and immediately vacuuming away the solution and excess soil makes it an excellent cleaning method for most fabrics. How do we use hot water extraction to clean the upholstery?
1. Vacuum: Brush and vacuum thoroughly.
2. Precondition: We use our upholstery pre-spray on all heavily soiled and body contact areas. In most cases, this will also serve as an all-purpose spotter. We use agitation with a horsehair brush. The fabric should appear to be getting cleaner as its brush
3. Extract: We use our upholstery cleaning tool, clean the fabric with even, overlapping strokes. Scrub strokes may be used to improve cleaning on heavily soiled areas, but proper preconditioning should limit the need to do this.
4. Rinse/Neutralizing: If highly buffered, alkaline detergents are used  in the extraction solution, mist the fabric with an acidic fabric rinse, then towel or vacuum to extract excess moisture
5. We use carpet dryers to speed dry the fabric while we are cleaning up.
Hot water extractor, Upholstery cleaning tool, horsehair brush, upholstery pre spray, upholstery detergent and acid fabric rinse.
Why do we use Hot Water Extraction?
we use hot water extraction because it is
a. the best soil removal potential
b. Wide variety of cleaning agents may be used
c. Equipment used for carpet cleaning will often suffice with the use of proper upholstery tools. 
Upholstery Cleaning Prices Spokane
SOFA/Couch – front, back, sides, arms, and all cushions: $100
Love Seat –  front, back, sides, arms, and all cushions: $80
Reclining Chair –  front, sides, arms, and cushion: $45
Dining Chair – seat & back, sides, arm: $15
Sectional Sofa – front, back, sides, arms, and all cushions: $200