Don't hesitate, contact us for help and services.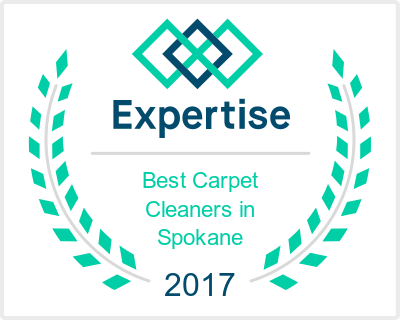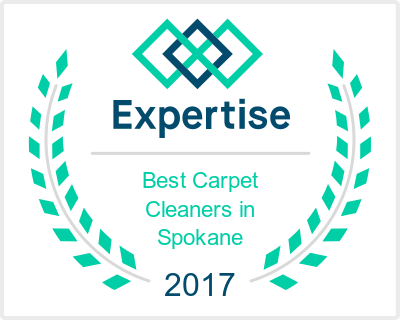 JR Carpet Cleaning Company
JR Carpet Cleaning Service is a family-owned business that provides carpet cleaning services for Spokane and surrounding areas.
JR Carpet cleaning business puts customers ahead of everything while providing exceptional cleaning at a reasonable cost. We make sure to utilize the most efficient tools and safe biodegradable chemicals to do the right job for our customers. JR takes the time to thoroughly inspect, clean and lastly checks meticulously to make sure that he has done a great job.
We are in business to make our customers say "Wow," knowing that they will refer us to their friends and family and call us back whenever they need their carpets cleaned. Making a healthier home is our business, our passion.
" IIRC trained technician, fully licensed and fully insured for your full protection and peace of mind "
JR Pro-Clean is a Spokane Carpet Cleaning expert, rug and upholstery cleaning expert with lots of professional experience behind us. No other Cleaning Company rival us for professionalism and service. We use the latest Fast Dry Deep Cleaning Systems that give a really deep down clean, removing more stains and soiling. We use the very best Eco-Friendly Cleaning solutions that not only clean better than chemical cleaning but also are safe for you, your family and your home. Our carpet and upholstery cleaning systems are recommended by leading manufacturers and cleaning experts.
3 Rooms –
$162
Any 3 rooms Up to 250 sqft per room
4 Rooms –
$216
Any 4 rooms Up to 250 sqft per room
5 Rooms –
$270
Any 5 rooms Up to 250 sqft per room
Advantage of using JR Carpet Cleaning

Green Cleaning Agents to clean your carpet and upholstery
 Eco-Friendly Cleaning safe for your kids and family
No exposure to harmful cleaning agents
High-quality cleaning agent for Absolutely Best result
Feel the Difference!
JR Pro Clean uses Track Mount and recommends the hot water extraction cleaning method as the most effective way to completely clean your carpets.
In order to protect your carpet investment, regular carpet care, carpets stain removal, a good functioning vacuum cleaner, and regular carpet cleaning are required to extend the life of your carpet.
I thought that JR did a great job on my carpet. The main reason we called him was the fact that we had a dog in the house for about 7 years and it had left an odor you could smell as you walked in. We had had our carpet done before but afterward, there was always still an odor. JR used some special chemicals and now we have no dog odor at all. In addition, Jr got up carpet stains that we have tried to get up many times. I would highly recommend Jr's Carpet Cleaning to anyone that wants to have the job done right • • •
Dale Cato
I was not expecting such a high quality work. I have to say that he brought my carpet back to life. I have two kids age 3 and 10 months and between the mess and the more frequent spill, my carpet was about to retire. So I call JR Pro and booked an appointment. He showed up on time and had the job done like a pro. He wowed me and would definitely use his services again. My wife was blown away by the result. I have uploaded some pic to share. highly recommended
Kenneth Dako
I have to admit I'm impressed.. Very professional quick and clean work... I heard about JR Carpet Cleaning from a friend who uses this service before…It was easy to book and the guy who shows up was on time and did a great great job. My roommate had a dog who really mess up with our carpet and I was not expecting to see my carpet clean like it is now…I'm not a regular reviewer but I was extremely satisfied with JR Professional Carpet Cleaning work and this is my way to say think to them…I will definitively use them again Highly recommended! • • •
Scott Wayne
Cleaned my carpet on short notice and did a fantastic job. JR is friendly and really easy to work with. Great prices too!
Riley Brewer
He did an AWESOME job…Sunday service as well…. I will definitely use his service again…
Jeremy Solomon
JR Carpet did an amazing job on carpet that has lived through 3 toddlers. Very professional business and was able to accommodate my short notice and schedule. Showed up and time and prices were fair considering the task he was faced with 😉
Desiree Russell
Very quick, inexpensive and it looks and smells great!! Thank you for coming on short notice and making my 30-year-old white carpet sparkle!!
Bethany Ann
I have used several different carpet cleaning services over the last 10 years in Spokane – all costing hundreds of dollars each time and never delivering the results that JR Pro Clean delivered in August 2014. I have used King of Clean and Zerorez – I can tell you HANDS DOWN...JR Pro Clean is efficient, thorough and wow the spots come clean!! My carpet looked new and it is 13 years old. So impressed with his professionalism, price and follow-through. I know I certainly could have used some TLC on a few areas but his attention to detail was second to none. Thank you for a job well done.
Elizabeth A Wilkins
100% HIGHLY recommended! JR is the BEST in the business!! Fast service, quality cleaning, hardworking, great communication!! We will be using JR for all our upholstery and carpet cleaning needs. Amazing!!
Matthew Novik
I am so happy with JR cleaning. I decided to give him a try instead of the big-name this time and I will have him clean my carpets always now. I was wondering about the dry time but they literally died within hours. Clean and fresh!
Kris Garber
JR's service was exactly what my carpet needed. It now looks clean and fresh—and it was not so prior to the cleaning. JR, himself, was professional and personable. I got an appointment quickly, he notified me when he was on the way, got here within the time frame he specified, and worked efficiently. We recommend his service with no reservations.
Jennifer Carlile
- Bortz
What can I say… absolutely top quality, very professional with exceptional results. I've used almost all major carpet cleaners in Spokane at least once (primarily the ones that advertise on radio), and JR Pro Clean blows them out of the water (price and quality!). Thanks again and I will be referring both family and friends!
Mike
- South Hill